Experience Something Different
Wedding DJ Plus is a Las Vegas based events and hospitality company offering a variety of experiences to its clients. The focus is on hospitality to ensure service, support and happiness are accounted for during every event. We also make it easy for you by offering a variety of professional services under one roof.
We know that if everyone is vibing and having a good time, then the party is going to be outstanding. To make sure this happens our DJs focus their attention on what matters most…the people. By including the guests and other vendors into our production, we can make any wedding or party that much better. We have fun when everyone is having fun!
More than likely, you have never paid so much to look the way you do on your wedding day. From the dress & tux to the boutonnieres & bouquets, you have created a look for your wedding photos and haven't even hired a photographer yet 🤯. Wedding Photography is a tough game, but our goal is to understand your vision and bring it to life in a multifaceted way!
On your big day, you are full of excitement, emotion and pure love. It's a once in a lifetime moment of time and we don't want to miss it. We also don't want to miss all the small moments that got you to the altar. All of these elements are movie magic from one of the biggest days of your life and we want to make sure you can relive those emotions for generations to come!
A perfect add-on to any event because Photo Booths spell FUN! From party props to backdrops, we have it all. Most of all, we make sure the Photo Booth is an experience. We send out someone to interact with your guests and clean up their mess. We can also customize the backdrop and party props to match that themed wedding or event you are having. Just ask us how!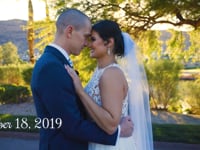 Doug did a great job DJing our wedding! He followed everything we asked perfectly and we had such a great time. 10/10

Brettney S.


11/13/2022

I used their photobooth and Dj packages. DJ Lancia had created a mix from the list of songs I provided and played any song by request during the reception. My... read more husband and his friends did some DJing back in college and said DJ Lancia was really good and a few of my guests mentioned that they really liked her vibe. The photobooth gals were so cute and helpful! They would move the camera (up, down, back, forward) to get everyone in the shot and they would click the start button for the guests. It was really cute how they would count down so that the guests still looking for props would know to get ready for the next shot. Excellent service by the Wedding DJ Plus overall. I would absolutely recommend them.

Michelle R.


2/06/2020

My husband and I had our vow renewal in Las Vegas in June 2019 and we booked Doug as our DJ for two events. The first event was a penthouse... read more party the night before the vow renewal and Doug came early to set everything up and we were very pleased with his professionalism. He played the perfect songs and was also taking requests from our guests (which they loved).
We initially booked him for four hours but ended up asking him to stay an extra hour because he was doing such a great job and we didn't want the party to end lol. That was definitely a night to remember! The next day, we had our vow renewal at a hotel and Doug arrived early again to set everything up, followed the schedule perfectly and had the crowd going! Literally every single guest was dancing and rocking the dance floor, thanks to Doug. We also booked our photo booth through Wedding DJ Plus (we had the "gold package", I believe) and let me tell you - THE BOOTH WAS AMAZING! 1. There were soo many fun props (wigs, signs, scarfs, etc.) - a very wide selection. 2. The young couple that was operating the photo booth was absolutely amazing! They were smiling the whole time, they looked like they had fun doing their job and they were animating our guests to use the booth which was so great! Every single guest ended up using the booth and most of them used it more than once. Thanks to those two amazing workers, we now have a FULL album of fun photo booth pictures. My husband and I live in Europe and planning a destination event wasn't easy for me. I had so many doubts about booking vendors without meeting them first and only relying on reviews BUT I'm so glad I found Wedding DJ Plus! I was in contact with plenty of other DJ's and event companies but something always felt off... either they would take too long to respond to my emails (I'm talking 1 week or longer) or they would answer me back but not pay attention to details and only answer some of my questions. Doug always responded promptly to my emails and would always answer every single question I had. I even flew out to Vegas a few months before the events to take care of some stuff and he drove all the way out to the event location to meet me and discuss some details about the vow renewal. I really appreciated that, especially since I let him know kind of last minute. I planned everything on my own and changed vendors a few times (different florists, lighting company, design crews etc.) BUT I knew from day one that I was going to book and stay with Wedding Dj Plus since Doug had been very professional from day one. If we have another vow renewal in Las Vegas for our 10th anniversary I'll definitely book Doug as our DJ again!!!! Oh, and a big thanks to his assistant Ramona who also always answered all of my emails promptly and sent me all the digital pictures of the photo booth via dropbox!

Natascha H.


12/08/2019

Doug was amazing! We had him DJ for our wedding and reception. The night went perfect and smooth. Everyone says they had the best time and it was the best... read more wedding. This was all because of Doug keeping the energy alive and going with the feel of our guests. So glad we went with him and his team.

Kelsey K.


12/01/2019

DJ Anthony was great! He understood exactly what sort of music, and vibe I was going for with minimal direction! Would definitely book with again!

Tammy Z.


10/23/2019

Doug was absolutely fantastic to work with. We needed a full karaoke DJ on very short notice, and Doug over delivered. Our attendees had a blast, Doug was set up... read more on time and ready to go, and I have only positive things to say.

I would definitely recommend them for karaoke services if your event needs a fun addition!

Dan F.


5/30/2019
GET ANSWERS TO
ALL YOUR QUESTIONS!


Have a question about one of our services or want to discuss getting one of these great options for your event?

Don't hesitate to reach out!

Fill out this form and we will get back to you in less than one business day!
Need A Faster Response?
You may also CALL or TEXT: 702-907-9393
We want to make sure you always have a way to save. If we don't have an amazing deal displayed on our site, then ask for one!
Beat the heat Special
Multi-Service
Military & 1st Responders
Referrals
Beat the heat Special
Book a DJ Package before the first day of summer (June 21st) & receive a FREE wedding ceremony video valued at $395!
Multi-Service
Military & 1st Responders
Referrals
It's not just about the wedding! We provide fantastic services and staff for all event types in Las Vegas and beyond!
Block
We're an EVENTS and HOSPITALITY Company

Birthday Parties | Quinceañeras | Bar + Bat Mitzvahs | Reunions | Holiday Parties | Halloween Events | Corporate Events | Baby Showers
Block
We're an EVENTS and HOSPITALITY Company

Trade Shows | Award Shows | Movie Premieres | Grand Openings | Retail Promotion Events | Block Parties | Concerts | Sporting Events
Featured Galleries From Our Award Winning Photographers
This super fun couple could not have picked a more suitable venue to match their upbeat style. Very cheery, yet traditional, just like Doyle in Downtown Las Vegas, Nevada. 
Scott and Wana did all the work for us by being so photogenic. They celebrated the night away with good vibes and fun guests as we captured all their  moments at Caesars Palace in Las Vegas, Nevada.
The Springs Preserve offers a mixture of Las Vegas history and culture, plus it's an amazing place to have a wedding. Matt and Leo looked amazing and only enhanced an already amazing venue.
Make your wedding memories amazing and unforgettable!
We want to make sure you have the right information when it comes wedding planning.
On our blog, you will also find articles we have written ourselves that offer our heartfelt & honest thoughts and ideas, along with common industry standards.
5 Reasons Why You Need a Wedding Video for Your Big Day!
Personalized Wedding Hashtags… Are They Worth It?
Your Wedding Soundtrack: Top 10 Songs that work for ANY Crowd
Zoom Nuptials: How Couples are including Guests who cant travel to their wedding